Please, follow the instructions to purchase Gift Card(s) for someone or yourself:
** This Gift Card also works as a royalty card that keeps track of your purchase and rewards you with a free bowl or other special promotions!**
Please, download a free app from the app store(

or you can purchase a physical card at one of our locations listed

).
2. Type "Pokehana" in the search from the app store.
3. Go through signup process with your information such as a phone number and an email address as well as the payment type.
4. Once you are done with the signup, you can send the gift card from the app menu as shown below: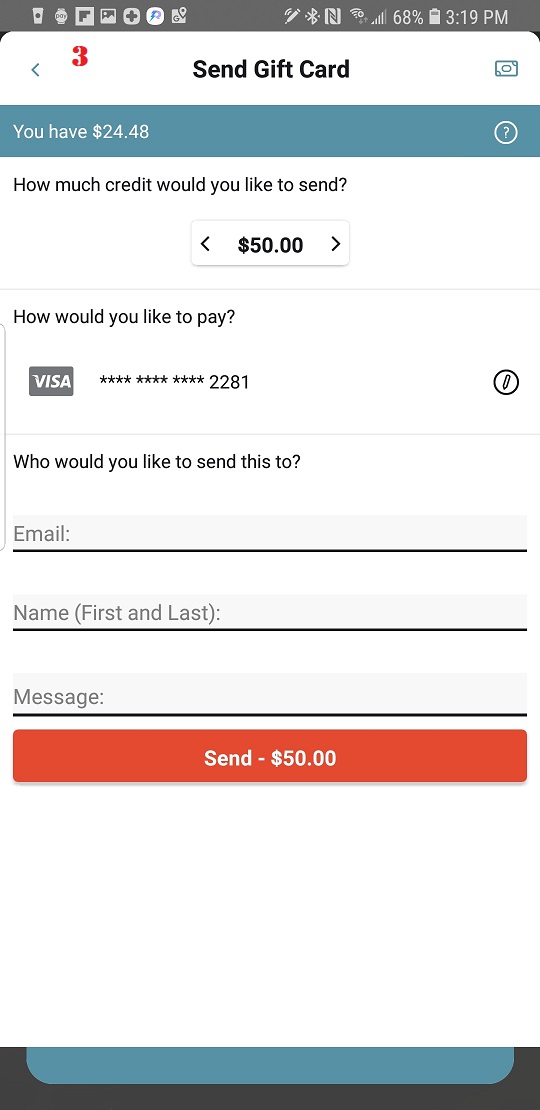 5. Please, fill out the email address, first name, and last name with a message if any before sending. Make sure that you are sending the correct amount by scrolling either to the left or right to select the amount for the Gift Card. It is very important that the receipient must download the app to use the gift card at the location.