Online ordering is not currently offered at this location.
Large Bowl
ONE, first choose the base for bowl; White Rice, Wild&Brown Rice Mix, Spring Mix. TWO, mix it with choice of vegetable(s). THREE, load your three favorite choices of fishes shown on the options. FOUR, dress it with a sauce, FINALLY, top it with the various toppings on the options. And most of all, enjoy. [This item requires 15 minutes to prepare.]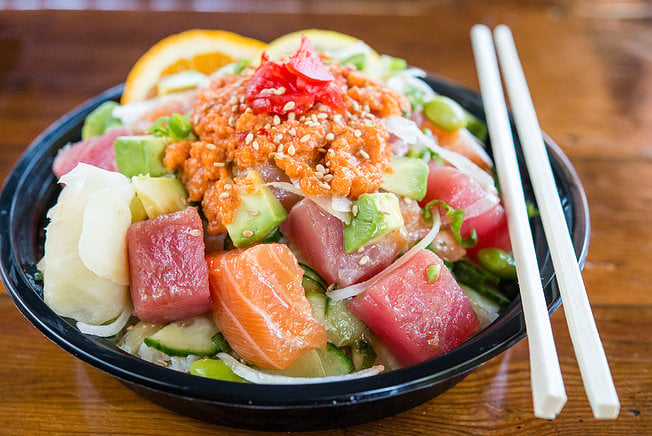 click to enlarge
Order online for takeout: Large Bowl from Pokehana. Serving the best Hawaiian Poke Bowl, japanese, in Palm Desert, CA.